Tron (TRX) price has been putting up a good fight against the continual bear onslaught since the start of the year. Even the past one day has seen TRX coin manages to trade upwards after registering day-long price regression. The currency was seen oscillating in the range between $0.0121 – $0.0135 over the last 24 hours.
TRON Price Analysis
TRX coin has managed to hold its ground against the intense bear pressure over the last five days. Yesterday, the price was at a high of $0.01356 at 00:42 UTC. The mounting bear pressure took the price of TRON coin to $0.01269 at 4:06 UTC, showing a downward momentum of 6.33%. After hitting a $0.0126 mark, the coin registered a minor hike of 2.23% and reached $0.01297.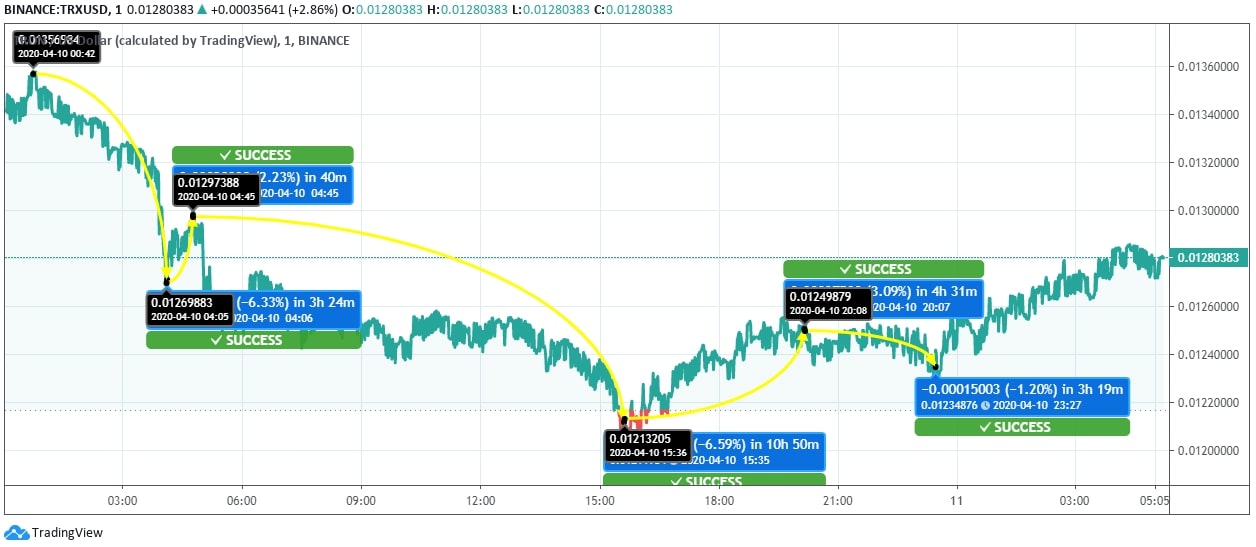 However, from this price point, TRX coin started trading downwards at a tremendous pace, and it fell to a low at $0.0121 at 15:35 UTC, the fall being at 6.59%. Still, the currency managed to put up a good fight and reach a high of $0.1250 over the next 4 hours by registering an upward swing of 3.09%. After this hike, TRON currency managed to trade with slight upside momentum with moderate volatility. The closing hours took the coin price towards $0.0123, but then again, the coin managed to stay out of bearish pressure, and at the time of writing today, it managed to trade at $0.0128.
As per the current trend, TRX coin has given reason to its traders to prepare for the future price movements by maintaining a stable upward momentum at regular intervals. Analysts are positive about the capability of TRON to maintain its winning momentum further.